Roof Cleaning in Severn MD
Maryland's
Top Rated
Roof Cleaning Company
Over 700+ 5 Star Reviews Combined on Google, Facebook, and Yelp!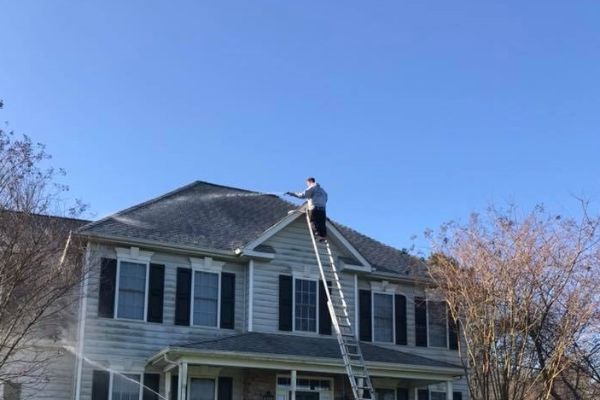 Get the best Roof Cleaning in Severn MD
While it might seem like power washing your own roof is a good idea, it never is. For starters, renting the tools required to do so can get expensive fast, not to mention how dangerous it might be. Power washing a roof without the right tools and techniques might damage the structure, hurt the shingles, and overall ruin your roof, not to mention you might fall, slip and hurt yourself in the process. Do not risk it, and leave it to the professionals. We will instantly increase the curb appeal of your home by removing algae and stains from your roof. By using a soft washing method combined with powerful cleaning detergents, we get the job done with zero pressure and zero damage. Our company offers the best Roof Cleaning in Severn MD, so leave everything in our hands and save yourself time, money, and headaches.
Our Roof Cleaning in Severn MD Services
Click A Box To Learn More About Each Service
Benefits of Our Roof Cleaning in Severn MD
Booking us to clean your roof has many more benefits than you can initially imagine. First of all, you will save a good amount of money by not having to rent the tools and buy the specialized cleaning agents required to do a good job without damaging your roof. We also remove algae and stains from your roof, preventing them from digging into the material and keeping it as clean as if it was new. With a 3 year warranty to back up our word, we ensure that we'll do a good job without harming your property. We are an eco-friendly company! Our Roof Cleaning in Severn MD team uses eco-friendly, soft cleaning agents that do not only protect the structure of your roof and shingles but are also safe for the environment. We also adapt to you and provide an easy booking process. The satisfaction of our clients is our priority, so we adapt to you and your schedule no matter what! Gentle Pressure offers Roof Cleaning in Severn MD, Prince George's County, St. Mary's County, Greenbelt, College Park, Largo, Laurel, and the surrounding areas.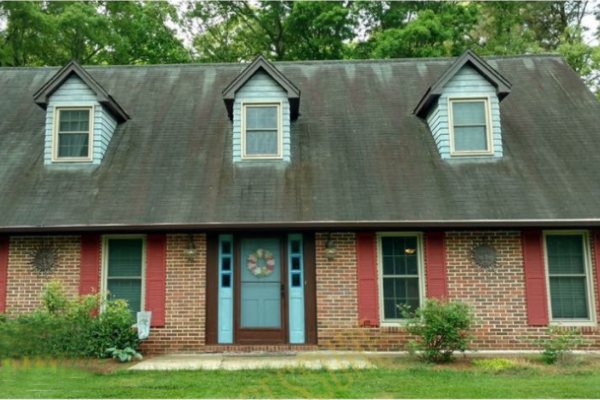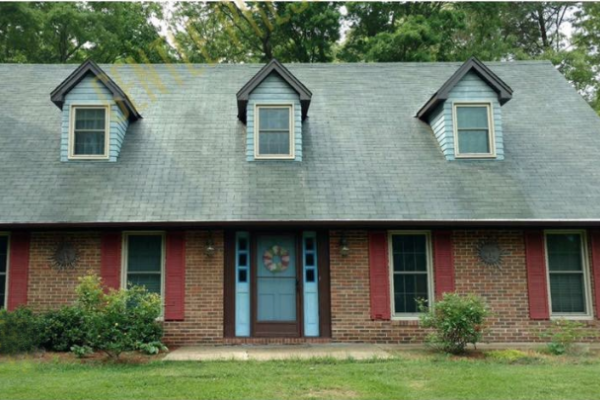 Restore Your Property Instantly!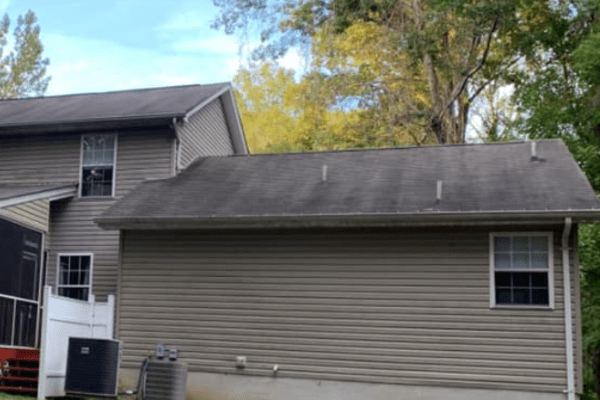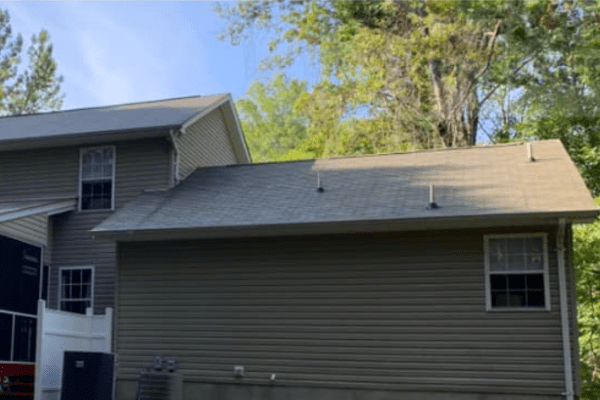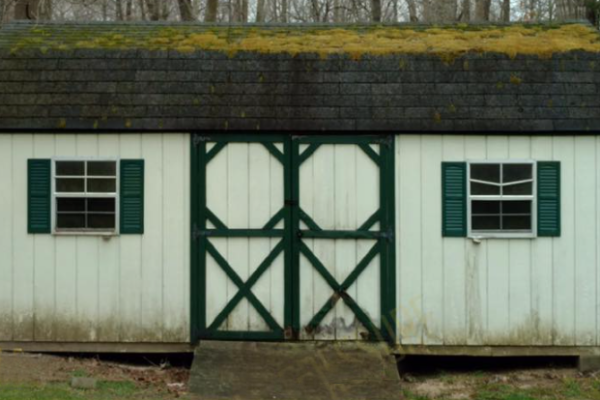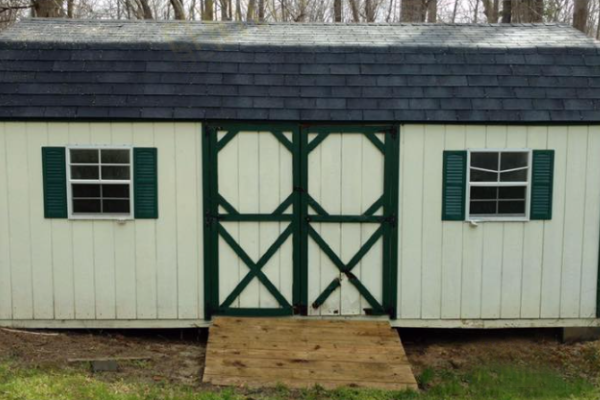 We're Comitted To Your Happiness
Super Awesome benefits for you to enjoy...
Real Roof Cleaning Reviews From Happy Customers
WHAT Your
Neighbors
ARE SAYING
Roof Cleaning in Severn MD Business
Jonathan and his crew showed up and within 2 hours, our roof and shed look as good or better than they did when new 13 years ago. They were very professional and I couldn't be happier with the results. I would highly recommended Gentle Pressure to anyone that needs those ugly black streaks removed from their roof. Outstanding roof cleaning services.

Kevin Ramsdell
Roof Cleaning in Severn MD Company
These guys are super! First they cleaned our roof and made it look new. Then they cleaned our whole house and it's sparkling clean. Their prices are reasonable and they are quick. They are very professional and personable. The office folks are great too. Scheduling was easy too and they accommodated my need to have the work done ASAP. They were a pleasure to work with. I highly recommend their roof cleaning services.

Linda Keiderling Bodycomb
Roof Cleaning in Severn MD Services
Sorry for the delay. It is just beautiful, I couldn't be happier with the roof cleaning. Gentle Pressure removed 15 years of grim from my roof and two decks! It made our day plus we are so, so happy how our home looks! Thank you so much for your professionalism, attention to detail and graciousness with our visiting family! You gave a hundred percent. Thanks again!

Wayne Millen
Frequently Asked Roof Cleaning in Severn MD Questions
Our Core Exterior Cleaning Services
Ready To Restore Your Home?