That Completely Restore The Look of Your Home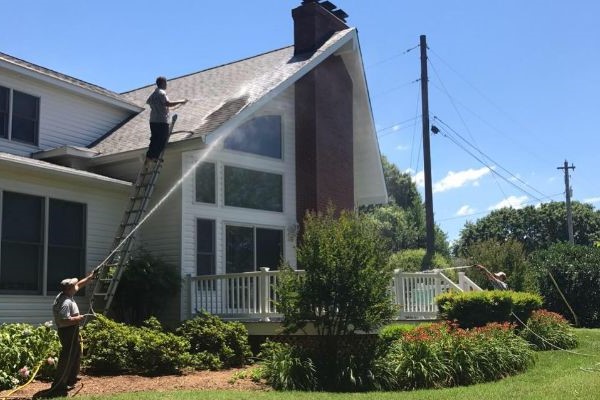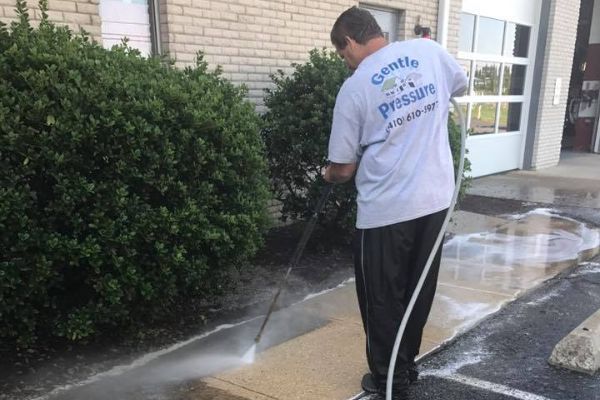 Providing Soft Washing Services for All of Southern Maryland
Dirty Home? Don't Have Time?
We Would Love To help You!
If you're looking for a highly-skilled, professional, and affordable company that provides soft washing in Southern Maryland then you have come to the right place! Gentle Pressure Roof & Exterior Cleaning is exactly the kind of company you are looking for. We provide all types of soft washing services with outstanding results. With our qualified and experienced staff, excellent customer care, and the best prices possible, we're the most reliable choice for you. Our soft washing can instantly brighten up so many areas of your home. We can increase the curb appeal, wash aways years of dirt or staining, and have your property looking the freshest on the street. At Gentle Pressure Roof & Exterior Cleaning, we can tackle even the most difficult jobs and still end with the same fantastic results. Don't forget; we're not just limited to certain surfaces. Our team can clean more or less anything, including concrete, gutters, roofs, home exteriors, paving, decking, and more. We guarantee that you don't need anyone else when you have us in charge of the work. Get in contact with us today for your free quotation or to ask any questions. We are always here for you.
We are so glad you are here...
How Can We Best Serve You?
Click A Box To Learn More About Each Service
Working With Us Is Easy As...
To begin, we offer everyone a free personalized quote for the work they need to be done. Our quotes are free, and you are never under any obligation to sign a contract. However, we know that you'll love our prices, so give us a call, and we'll get a quote sent to you fast.
Whether you want to book us in for a one-off job or a regular clean, we can sort it all. Let us know your requirements and times that are convenient for you, and we'll arrange to always work around your schedule. We want our Southern Maryland soft washing services to always be as hassle-free as possible for you.
That's all there is to do, so now is the time for you to sit back and relax as our team at Gentle Pressure Roof & Exterior Cleaning carries out the work with outstanding results that will leave you amazed.
Real Reviews From Happy Customers
WHAT Your
Neighbors
ARE SAYING
Soft Washing Southern MD
Recently had them soft wash our house and they did great work - our house looks brand new! They were super friendly and prompt to boot. Highly recommend their soft washing services!

Erika Cavanaugh Young
Soft Washing In Southern Maryland
The team was a joy to work with. Professional communication and responds to questions in a timely fashion. They showed up on time and the soft washing was done professionally and to my satisfaction. I even received suggestions on the other work that I originally scheduled. They'll be back to do more work at my convenience to ensure that I get a quality end result.

Lana Sharkey
Southern MD Soft Washing
Had our house power washed today. Looks amazing! And it smells so clean. You all worked hard to remove the 18 years of build up. Great soft washing job. Thank you!

Gregg And Cindy Hurla
We Guarantee 100% Satisfaction!
Try Southern Maryland's Best Soft Washing Risk-Free Today
Restore Your Property Instantly!
We're Committed To Your Happiness
Super Awesome benefits for you to enjoy...
Ready To Restore Your Home?